There's plenty of good reasons why now is a good time to learn to play polo besides the obvious of it being a fun and adrenaline filled sport with an exciting lifestyle to boot.
For starters, the long-awaited arrival of summer weather means that the Toronto Polo season is at its peak with all the players migrating from indoor and all-weather outdoor arenas to the huge grass fields located just north of the city. When you're standing field side, you'd never believe that you're only about an hour and a half from the downtown core. And if playing isn't for you, watching the horses and players fly around 10-acre fields that are kept in perfect condition chasing a little white ball is a pretty great way to enjoy the Toronto summer and escape the heat and congestion of the city.
Polo also provides an excuse to get outside and enjoy the summer weather. Imagine finishing up at your office a little early to end your day out in the country getting some exercise and learning something new. It really is simple and accessible. We offer one-day introductory polo clinics, a way to get your feet wet and see what the world of polo is really all about, and if you like what you see our eight-week polo school can take you from a complete beginner and make you into a novice polo player in a manner of weeks.
And once you've gone through the learning process, polo just keeps giving. Winston Churchill once said; "A polo handicap is a passport to the world," because learning to play polo and earning that coveted handicap, even if it is just a -2 (the lowest possible handicap), literally opens up a world of opportunities for you. Polo is played over 70 countries worldwide and has a strong culture of travel and hospitality surrounding it. 'Polo Holidays' are a very real thing, and players that hail from colder climates, i.e. Toronto, often find themselves searching out the warm weather and green grass at least once a year when they're suffering withdrawal from the adrenaline rush that is field polo. The most popular destinations for polo holidays are Florida, the Caribbean, and of course Argentina (the modern mecca of polo) but if you look hard enough you can find polo anywhere you happen to be traveling.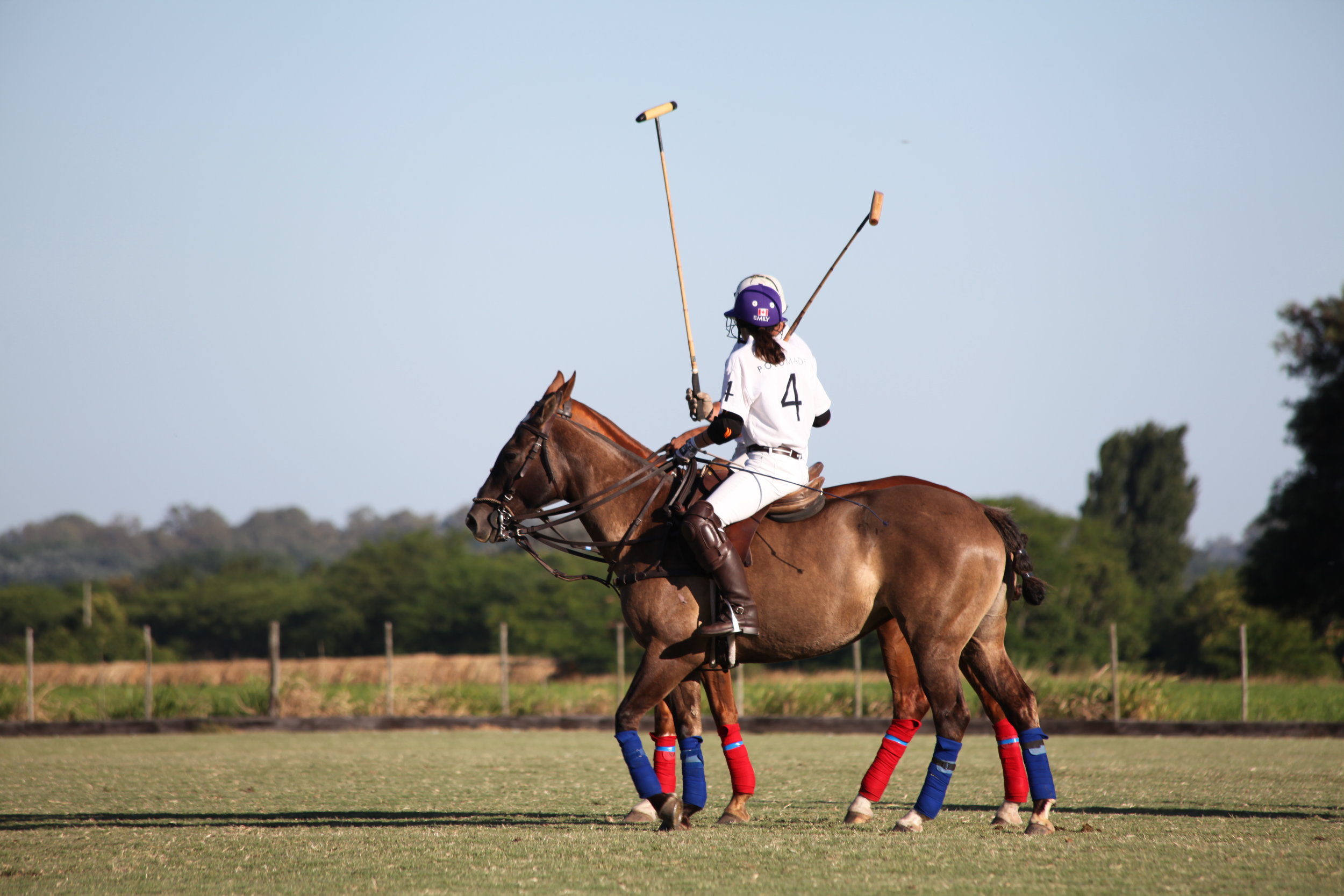 The global network of clubs, players and teams gladly opens its arms to you once you've learned to play and before long you'll find yourself fielding invitations to far corners of the globe to play with friends and acquaintances you've crossed paths with at some point or another on some polo field or another. And it's not just an acceptance to the global community of players you gain by learning to play.
You also gain an acceptance to the local community of players, in this case, the Toronto Polo community, when you learn to play. Polo is a very community-based sport with a thriving social aspect and every polo player wants more players to join the sport because that means more people to play with. With more players comes more competition; polo suffers without new players and players get bored of playing with the same people all the time, they like having new minds and horses out on the field to shake things up.
And no polo outing is complete without some form of socializing, however minor, it is a team sport after all. From stomping divots to sitting around the clubhouse or pony lines before and after the match to a post-game debrief over slow cooked meat Argentine barbecue style, there really is no shortage of socializing in the polo world.
Of course, people only make up half the polo equation, horses being the other half. And if you love horses, this is the sport for you. While it's similar to other horse sports in the sense that it features a human-equine partnership, it's different in the sense that in addition to that partnership there is also the human teamwork aspect. The polo ponies are also stunning creatures, and once you've felt the full power of what they can do you'll never be able to go back to riding regular horses. It's part of what makes the sport so addictive and appealing.
As we've hinted at before, polo comes with a lifestyle and a culture all it's own, a result of it's long (2500 year) history and its presence all over the world. Certain traditions in the sport can be traced back as far as the sport's origins in Persia others to colonial India, and many to the current dominance of the sport in Argentina, for instance the large presence of Spanish heard on the field. As a polo player you get to meet people from all over the world, learn about new cultures and the slight variations in different culture's approaches to polo, while being a part of the unique 'polo culture' and maybe even a part of history. What more could you want from a new hobby?
Not to mention, learning to play now will mean that you'll be able to enjoy the best part of the summer and fall seasons in Toronto and be ready to participate in the annual player's pilgrimage to Argentina this November. And even in the cold winter months, the Toronto polo season continues to function albeit in a slightly different format than in the warm summer months with the players and ponies moving indoors for arena polo and with the perfect conditions outside for snow polo. So there's always a way to satisfy your desire to play once you've been infected with the 'polo bug'.
So, are you convinced yet? Want to sign up for our next one-day introduction to polo clinic? Check our events page for dates or email us at info@polomanagement.com for details and updated schedules.